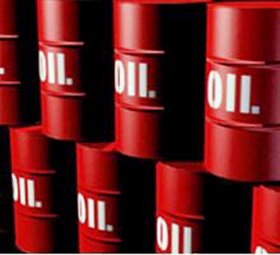 Resumen de un texto de Michael T. Klare (25/01/2009)
Michael T. Klare es Profesor "Five College" de Estudios sobre Paz y Seguridad Mundial en el Hampshire College de Amherst, Massachusetts. Su libro más reciente es Rising Powers, Shrinking Planet: The New Geopolitics of Oil. Anteriormente, había publicado Blood and Oil.
Sólo ayer nos quejábamos del elevado precio del petróleo. El 7 de julio de 2008, el Wall Street Journal publicaba: "El rápido ascenso del petróleo desata rumores sobre el barril a 200 dólares para este año". Hoy, con un precio rondando los 40 u$s el barril, el petróleo vale menos de un tercio de lo que costaba en julio, y algunos predicen que llegará a los 25 u$s por barril durante 2009.
Precios tan bajos, con su equivalente en las estaciones de servicio, serán bien vistos por muchos consumidores norteamericanos duramente golpeados; pero traerán graves penurias económicas en países productores, como Nigeria, Rusia, Irán, Kuwait y Venezuela, que dependen de las exportaciones de energía para sus ingresos nacionales. Algunos de ellos son considerados hostiles por el gobierno norteamericano (Venezuela, Irán, y hasta ese gigante del petróleo y el gas natural que es Rusia), y han utilizado sus ingresos petrolíferos para financiar esfuerzos políticos perjudiciales para los intereses norteamericanos. Pero los precios menguantes también podrían sacudir los cimientos de aliados petrolíferos como México, Nigeria y Arabia Saudita, aparejando perturbaciones internas conforme decrezcan los ingresos por el petróleo, y por tanto los gastos del Estado.
Cualesquiera sean los tiempos, buenos o malos, el petróleo seguirá suministrando la mayor parte de la provisión mundial de energía. Aunque se confía en que los biocombustibles y otras fuentes energéticas renovables desempeñen un papel cada vez mayor en la ecuación energética global, el petróleo seguirá siendo la fuente de energía número uno al menos durante varias de las próximas décadas.
Otra consecuencia muy importante es que el menguado precio del petróleo desanima a la inversión en iniciativas petrolíferas complejas, como la prospección marítima en aguas profundas, y también la inversión en el desarrollo de alternativas al petróleo como biocombustibles avanzados. En un momento de petróleo barato, es probable además que disminuya la inversión en alternativas no contaminantes y que no alteran el clima, como la energía solar, eólica y maremotriz. A largo plazo, lo que esto significa es que, una vez comience la recuperación económica global, podemos esperar una nueva sacudida alcista en los precios del petróleo, mientras las futuras opciones energéticas se encontrarán dolorosamente limitadas.
No hay modo de escapar de la influencia del petróleo, pero es difícil saber qué formas adoptará esta influencia en el curso del año. Sin embargo, van aquí tres observaciones sobre el destino del crudo –y por tanto, sobre el nuestro- en el año que hemos comenzado.


1. El precio del petróleo ha caído abruptamente, porque, en los últimos cuatro meses de 2008, la demanda se ha desplomado debido a la aparición de una pasmosa recesión global. No es probable que se acerque a los precios excepcionales de principios y mediados de 2008 hasta que la demanda se reponga y se frene la oferta global de petróleo. Nadie puede predecir hoy cuándo sucederá esto.
La contracción de la demanda internacional ha sido contundente. Después de ascender durante buena parte del pasado verano boreal, la demanda se desplomó a principios del otoño, ocasionando un descenso neto en 2008 de 50.000 barriles diarios. La previsión del Departamento de Energía (DOE) para este año pronostica una caída de la demanda de 450.000 barriles diarios, "la primera vez en que el consumo mundial descendería por dos años consecutivos".
Este descenso ha sido inesperado. En la convicción de que la demanda internacional seguiría creciendo, -como había ocurrido casi todos los años desde la gran última recesión de 1980- la industria petrolífera global fue ampliando su capacidad de producción y se preparaba para más en 2009 y posteriormente. Por ejemplo, Arabia Saudita había indicado en junio pasado que incrementaría gradualmente su capacidad hasta alcanzar dos millones y medio de barriles suplementarios al día.
Hoy la industria se ve lastrada por una producción excesiva y una demanda insuficiente, una combinación infalible para la caída en picada de los precios. Ni siquiera la decisión del 17 de diciembre por parte de los miembros de la Organización de Países Exportadores de Petróleo (OPEP) de reducir su producción colectiva en 2,2 millones de barriles diarios, ha conseguido un aumento significativo de los precios del petróleo.
Según la mayoría de los analistas, el desequilibrio entre demanda y oferta durará hasta mediados de 2009, si no es hasta finales de año. Hay otros que sospechan que no se producirá una verdadera recuperación global hasta 2010 o más tarde. Todo depende de lo profunda o prolongada que esperemos sea la recesión.
Se considera un factor crucial la capacidad de China para absorber petróleo. Entre 2002 y 2007, este país contabilizó el 35% del aumento total del consumo de petróleo mundial. El ascenso de la competencia china, combinado con una gran demanda en las naciones industrializadas más antiguas, y una significativa especulación en los precios futuros del petróleo, explicaban en buena medida la forma astronómica en que subieron los precios hasta el verano boreal pasado. Pero con la economía china declinante a ojos vista, esas proyecciones ya no parecen válidas. En estas condiciones, un pronto giro en los precios parece cada vez menos probable.